How to start blog | How to start a blog and make money | How to do blogging | How To Create a blog | How To Start a news blog | How To write a blog |
We will see: How to start a blog buy a domain and hosting install WordPress, upload theme plugins, publish posts And monetize with ads & affiliate links.
Friends everyone wants to start a blog and earn money from it but only a few of them get success. The success rate of blogging is only 20%. Competition is getting harder day by day.
As we all know more people are becoming digital and learning from the internet, you can try on it. Till 2020 there were almost 500 million active blogs on the internet. And till 2021 this figure will reach up to 1 billion.
Internet consumers are also increasing day by day. A report says that 77% of US citizens use reading blogs for gaining knowledge. And there is a total of 7.8 billion people on the earth. So, the blogging field has huge potential for learning as well as earning money.
So, deciding to "start a blog" good decision! Let's see how to start a blog from beginning step by step process.
Start A Blog From Scratch In 2021
For starting a blog you have to deal with the following steps.
Selection of Niche or Topic.
Buy Domain & Hosting.
Install WordPress, Themes & Plugins
Write Your Blog Posts.
Drive Traffic To Blog (Do SEO and Social Sharing)
Monetize Traffic
Find Your Niche [ Selecting Blog Topic ]
The selection of topics for starting a new blog is a very complicated situation. Actually, we know about a lot of topics. And it becomes difficult to select one of them. But don't worry I am here to help you out.
If you are a single person and want to do smart work like me then you have to refine your blog topic carefully. If you are a team then you can manage multiple things. But as a beginner, we can choose our niche based on the following facts.
1. Work on Your Passion
One of the most common blog topics is writing articles related to your hobbies and passion. Suppose you love to motivate others then start a blog for motivational stories.
Suppose you are good at cricket then you can start a blog about cricket. Because a huge number of people want to hear about it. Similarly, you can go for another topic as per your interest.
2. Choose Your Profession Stuff
Your profession can be your blog topic. It will provide you popularity very soon. Also, Google loves to promote the expert's blog. Suppose you are a doctor then you can start a health blog. People will love it to read as they are getting the right information from the right person.
In the same way, if you are a lawyer then your blog about legal advice will rank soon on Google. It is officially confirmed by the Google EAT algorithm update.
On another hand, if the HR manager of a company will give health tips then his health blog will not rank. Google will not provide authority and page rank as HR manager has different skills.
3. Solve An Existing Problem
Problem solving technique is one of the most reliable and trusted technique to generate engagement. You may have seen about mostly students says there are many teachers but I love Khan Sir Patna Bale.
Because the student has to face the problem of complexity of studies. Here complexity of studies is a problem. And Khan Sir teaches in a very simple, funny, and general way. Every complex theory becomes very simple by Khan Sir.
So, they point out an existing problem and work on it. Similarly, you can find any existing problem and provide a solution for that. This is the best practice to start a blog.
4. Focus on Negative Points
Each and every company tells the positive points of their products and services. But they didn't tell negative points. So, if you are in the same field, then negative blogging is one of the best options for you.
Suppose you are very fond of experiencing new mobile phones. Then you can tell the negative points of that particular product. Because people want to know all positive and negative points.
Buy Domain And Hosting
After selecting the blog topic your second step is to buy domain name and hosting.
The domain name is your website address like example.com and hosting is a system that stores your files linked with the domain name. Also, it is the responsibility of the hosting company to provide files with a permanent link.
Selecting a perfect domain name helps a lot for building brand awareness, socializing, and publicity through online and offline mediums.
Similarly, reliable trusted, and tested hosting boosts website performance, optimization, security, and support. So, always go for top brands either they are a little bit costly.
Steps To Buy Domain Name
Important points to keep in mind while chosing domain name:
Your niche keyword should be included in the domain name. (ExampleKeyword.com)
The domain name should be short and simple.
Domain Name must be easy to remember.
No Hyphen or special character should be used in the domain name (Incorrect formate: [email protected]).
Don't use numbers in the domain name selection (if possible). (Incorrect Formate: Example12.com).
Top Domaine Name Provider:
How To Buy Domain Name
Dear viewers buying domain name process for all most domain providers are the same. You can choose any one of them and follow the common process for buying it. Just follow the basic steps:
Search your domain name under the domain section and check availability.
Click on Add to Cart button.
Sign UP with your personal details like Name, Address, & Mobile Number, etc.
Add any one payment method details like Debit Card, Credit Card, NetBanking, or UPI details.
Make payment.
Check your email and confirm the purchase.
Congrats! you have bought your Domain Name.
Pro Tips: I will suggest you to buy Domain Name from GoDaddy as they give awesome support, fast DNS configuration, Cheap price and best name is the industry.
Currently they are offering .com domain in just 199 rupees for 1 year.
You can go to the website directly by clicking the Link Button:
Steps To Buy Hosting
The most important thing that should be consider while buying hosting is support system. Along with this we also consider hosting features, heavy discount price, etc.
As a beginner, you should buy shared hosting from a reputed hosting provider. So, that they can understand you and your concern with live support through chat, email, phone call, and ticket system.
Also, they assist you for connecting domain with hosting and building website by installing WordPress.
Some top hosting providers are as follow: GreenGeeks, HostGator, BlueHost, A2Hosting, SiteGround, etc.
How To Buy Hosting
Steps to buy hosting from the hosting company:
First of all, open the official website and click on hosting.
Chose shared hosting and select the desired plan as per requirement.
Enter your domain name and click on Add to Cart Button.
Sign UP with your personal details like Name, Address, and Mobile number.
Add any one payment method Credit Card, Debit Card, NetBanking, PayPal, or UPI.
Review your hosting plan and make payment.
Check your email and confirm the purchase.
Congrats! you have brought your hosting.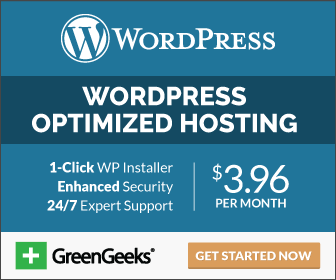 Connect Domain With Hosting Install WordPress
Hosting company send us email with cPanel login details (like: User Name and Password) and Name Servers.
For connecting domain name with hosting we need to update our name server with our domain provider. Suppose we brought domain name with GoDaddy then we have to replace GoDaddy name server with Hosting Name Servers.
You can browse GoDaddy NameServer under GoDaddy>Products>Domain>DNS>NameServer. The nameServer update process may take 24-48 hours.
Now we will install WordPress.
Login to cPanel.
Search for Auto Installer.
Click on WordPress Install.
Select https://www, and domain name.
Add Site Title and Tag line.
Create a Login ID and Password.
Now Click on Install.
Congrats! Your WordPress is installed with the domain name.
Now WordPress will give you WordPress Login link. It will be something like this: https://www.example.com/wp-admin.
Now Enter this address on search browser and open WordPress Dashboard.
Install new theme and plugins and customize your website.
After customization start publishing posts on your blog.
Promote Blog With Google Ads And Social Media
Friends when we start a new blog, it takes time to appear in Google search results. The main reason behind this is less awareness, low authority, and low trust factors.
So, your main objective should be producing high-quality problem solving and intent-based useful articles. Problem-solving high-quality content will increase your viewer's trust and they will return to your blog for the next problem they are facing.
On the other hand, you can do promotions through social media platforms and digital marketing through advertising. You can share your articles on different social media like Facebook etc.
List of social media sites for blog and website promotion and generating traffic on a new blog:
Facebook
Twitter
LinkedIn
Pinterest
Tumblr
Instagram
YouTube
Reddit
Quora
Dear viewers all social media websites and QnA websites have their own algorithms. They also take time to promote content organically.
If you want that Google it self promote your blog or website then promote your website with Google Ads. For running Google Ads you have to make an account on Google AdWords which URL is https://www.ads.google.com
Monetize Blog With Google AdSense Ads And AdSense Alternatives
When you will promote your blog on social media and on Google with Google Ads you will start getting organic traffic to your blog. Now your blog is ready and it's your turn to make money from your blog through blog monetization.
Now you can sign-up for Google AdSense. Google AdSense is a publisher partnership with a website owner. Through which Google place ads on your site and share 60-70% revenue with publishers.
How To Sign UP for Adsense
Go to the official website https://www.adsense.google.com and click on sign up.
When you will sign-up for Adsense they will ask for your personal details or connect with your existing Google account.
After Google Account configuration they will give an Ad code to place on your website header section.
Paste this code in your website header section and submit the application.
They will give you 2-7 days waiting time for approval.
After approval generates ads code from your AdSense home page and place codes on your website pages.
If you don't have any coding knowledge then use Google Site Kit, or Ads Inserter, or WPQUAD, or any other WordPress plugin for doing it automatically.
Pro Tips: Google SiteKit is Google's official WordPress plugin. Just install it and connect AdSense from the SiteKit Dashboard with one to two clicks.
How Google AdSense Makes Money
Google AdSense takes money from advertisers, generate ad codes and share with publishers through AdSense account.
Publishers place ad codes on their websites.
Visitors click on ads.
Google makes money and shares its 60-70% revenue with AdSense publishers.
Google Adsense monitor your website page views, impressions, and ad click with their advance AI technology for distributing revenue.
Third Party Ad Networks Except Google Adsense
Google has strict policies about their advertisers. They give approval to relevant websites. And sometime they disable AdSense account for publishers. In this case we look for some AdSense alternatives.
List of Premium AdSense Alternatives
Media.net
Yandex Partner
Sovern
Ezoic Ads
AdThrive
Taboola
Outbrain
Propeller Ads
How to Make Money From Affiliate Marketing
If you produce review content then you can place affiliate links on your blog. You can do hosting affiliate, tools affiliate, products affiliate through your blog.
Just focus on the website content related products and provide a buy link from your affiliate account. When your viewers will buy products you will get the commission.
You can use skimlinks to convert all website links into affiliate links.
Just sign up for Skimlinks.
Apply for domain and get approved for your website.
Create links and insert them in your WordPress text.
Generate sales and earn a commission.
How Can I Improve My Blog When It Start Earning Money?
First of all congratulations on being able to make money from the blog. Now you should invest some amount to improve the security and performance of your blog.
If you are using a free WordPress theme then upgrade it to the Premium Theme.
Purchase premium plugins.
You can buy tools for blogging and SEO like SemRush, Ahref, etc.
Can We Make Amazing News As Content For Niche Blogging?
Yes, you can make blog posts or content from the trending news. If you will share this news on social media then you will get amazing social traffic to your blog. Because people like to discuss trending news topics.